Mobile car window tinting Brownsburg,IN and surrounding areas
Looking for mobile automotive window tinting in Indiana? Look no further than Sunny Days Window Tinting LLC premium car tinting service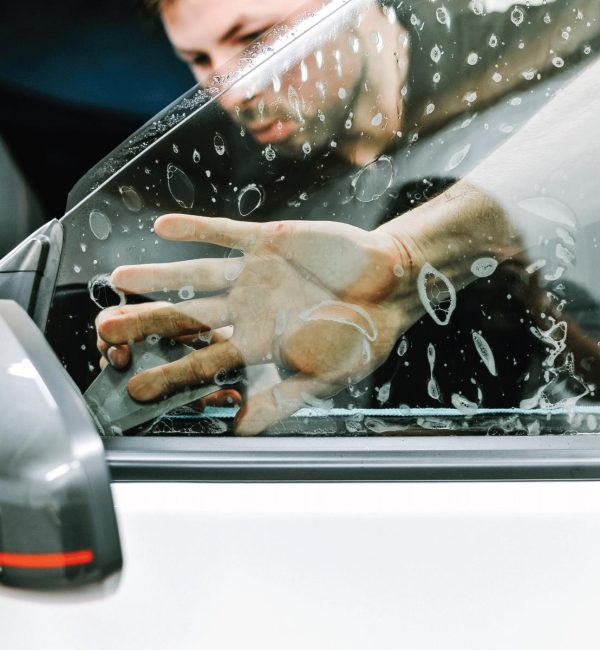 Sunny Days Window Tinting LLC mobile tinting service

At work or at home our tint service comes to you​
Mobile window tinting is a service that many car owners in Brownsburg take advantage of. By bringing the tinting process to the customer, Sunny Days Window Tinting LLC is able to provide a convenient and affordable service that won't interrupt your day forcing you to visit a shop and wait upwards of 6+ hours.
Your local Kepler high-performance tint dealers
Improved style
All of our car films have multiple advanced dual-layers that are designed to give your vehicle drastically improved style once installed.
Heat reduction
Choose from one of our IR or IR+
ceramic window films
to get maximum heat reduction on your vehicle, these films stop up to 98% of IR heat.
Extra privacy
If you are looking for privacy our Nebula 04% is the choice for you! This film allows just 04% of light to come in through the window for that extra privacy on the Brownsburg roads.
UV protection
Sunny Days Window Tinting LLC cares about customers, this is why all of our films come with 99.9% UV protection so you and your vehicles occupants can stay safe.
State of the art heat protection​
By Sunny Days Window Tinting LLC becoming Kepler window film dealers not only can we offer stunning window film products that can make heads turn, but we also can offer the ultimate barrier in the fight against the sun's radiation with our ceramic window tinting in Brownsburg! We carry both IR and IR+ upgraded products from Kepler which offer upwards of 98% IR heat rejection.. Keeping you, your family and pets cool in those summer months in Brownsburg!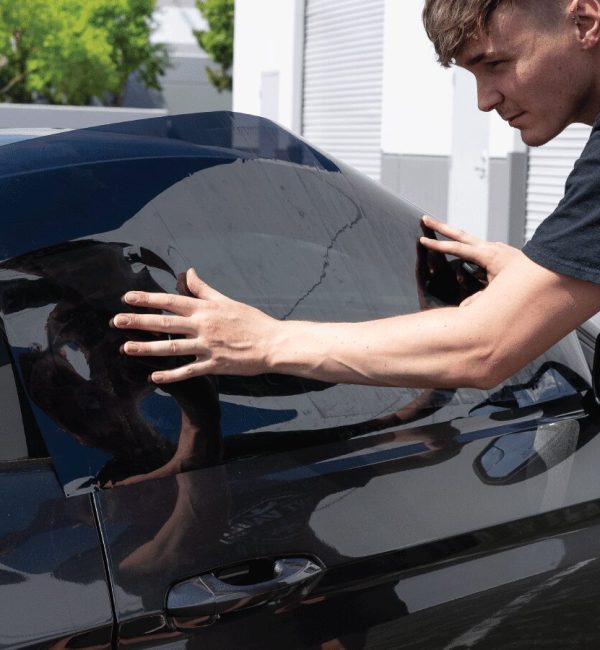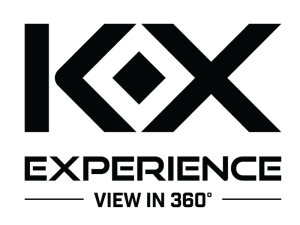 We know just how important choosing the right film is! Sometimes looking at a still image is not a true representation of the finished product! That is why here at Sunny Days Window Tinting LLC we have integrated the full Kepler Experience on our website to help you make the perfect choice for your car tint project.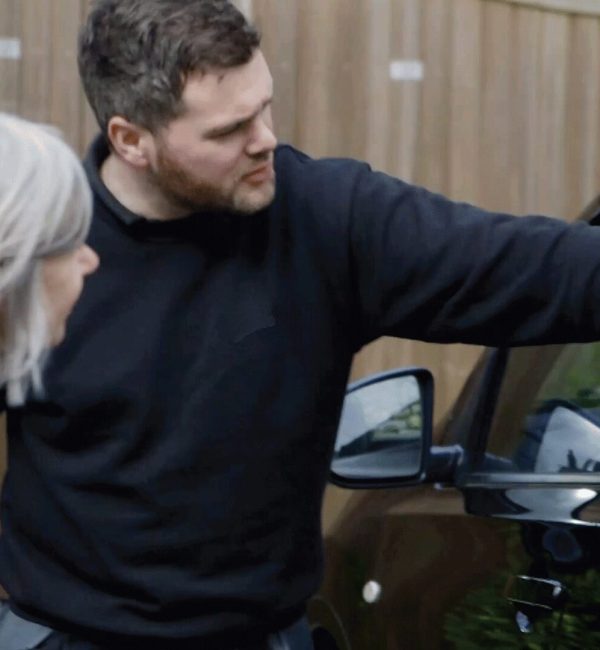 Benefits of mobile window tinting with Sunny Days Window Tinting LLC​
The service of mobile tinting we offer here in Brownsburg and surrounding areas is top tier, there is a reason why we are the go to window tint business for many top brand manufactured vehicles in Indiana. We use only the highest quality materials from Kepler and have a team of experienced professionals who are passionate about their work. This combination ensures you a quality mobile window tinting service.
Get your easy tint quote today
Getting a price to tint your vehicle has never been easier with Sunny Days Window Tinting LLC. Just simply click "get quote" and we will send you your unique price for your vehicle.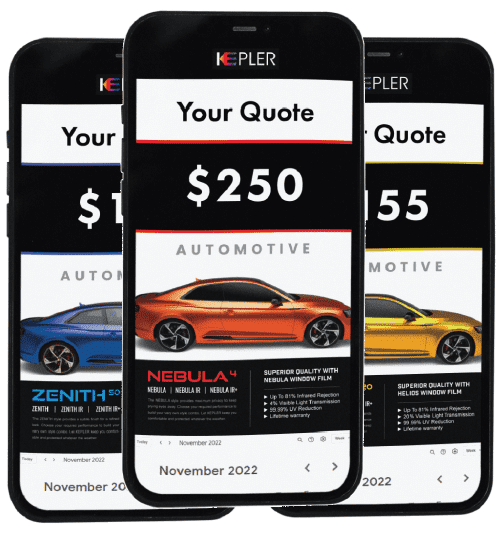 Sunny Days Window Tinting LLC mobile window tinting FAQ
Here in Brownsburg, IN we pride ourself in not only our mobile window tinting abilities, but our customer relationships as well! We have compiled some FAQ's that we get from our valued Brownsburg customers.